heya people I'm doing awesome,ive officially dropped 11 lbs my 1st wk with http://newtrend.tumblr.com/diets FB hosted article. Has anyone else used it? If not, I HIGHLY recommend!!
2 tags
over(heard) & under(stated): I have some news to... →
mbaratz: Today, I'm excited to unveil a project I've been working on over the last few months: WSJ Social, a standalone news publication on Facebook. Having recently moved from startup hub San Francisco — where I mused about the future of newspapers in the app economy — to media hub NYC, where I…
1 tag
the blip.tv blog: New Producer Features →
bliptv: Listen up, producers! blip.tv is happy to announce some exciting new features.   Say hello to your new Android audience - all 130 million of them! Starting today, all new uploads embedded off-site from blip.tv will support playback on Android, reaching a potential 130 million total devices….
"Trying to get everyone to like you is a sign of mediocrity." - Colin Powell"
– (via thejeffreytaylor)
Mike Hudack: felixsalmon: There's been a lot of... →
felixsalmon: There's been a lot of shamefacedness and embarrassment on Twitter from people who tweeted the false news that Piers Morgan had been suspended from CNN. I can see why: a lot of the tweeters were professional journalists, foremost among them Channel 4 News's Jon Snow. And…
Barrett Garese: An offer I couldn't refuse (AKA my... →
spytap: Probably the most famous line from The Godfather is "I'm gonna make him an offer he can't refuse." There's a retroactively sinister tone to it, coming as it does shortly before a fairly memorable demonstration of the degree to which Don Corleone is willing to "negotiate." There's another kind of…
Mike Hudack: We're Hiring a Rich Media Developer... →
evangotlib: Blip.tv is looking for a Rich Media Developer to join its growing team. The right candidate will play a key role in developing and building rich media Video and Display advertising products. The applicant must have a very strong knowledge of ActionScript 3, Object Oriented…
Mike Hudack: How our deal with the Collective... →
bliptv: Yesterday we announced a strategic partnership with Collective Digital Studios to distribute hit shows like Fred, iJustine, FreddieW and The Annoying Orange. We're incredibly excited about the deal and what it means for blip and the original web series industry as a whole. But some…
Watch
bliptv: Watch the rerun of this morning's press conference.
Tomorrow's going to be crazy...
mikehudack: Blip's got another announcement tomorrow. This is going to be fun. Today's going to be crazy too.
"The new blip.tv website shows lots of promise not just for users — who have a..."
– Blip.tv Puts the Spotlight on Web Shows [VIDEO] Thanks Mashable! (via evangotlib) We are building a brand behind blip.tv. More to come.
worship the glitch: Building the place to discover... →
annieisms: Wooty toot INDEED. So excited to finally show off what everyone at blip's been grinding away at for the last six months. SIX MONTHS! I still remember, it was in October, the week after I was hired at blip, but before I actually started. I was in the LA office…
Blip.tv
ericmortensen: mikegermano: Today is all about Blip.tv according to Social Media. I am totally ok with that. The new launch is awesome and hope the team celebrates hard tonight. I assume you mean, "falls asleep hard at 7:30pm tonight." ;)  Yes coming to work today in the early (dark) hours in the pouring rain was……well worth it in the end :).
Watch
bliptv: Our exclusive video interview with TechCrunch, via With 1 Billion Views Per Quarter, Blip.tv Becomes A Video Destination (Interview)
Building the place to discover the best in...
bliptv: Today we launched the new blip.tv destination site. The purpose of the new site is to give original web series a home on the Internet. That's because, up until now, there hasn't been a good site dedicated to the discovery of original web series. Original web series are a product. They compete for people's attention just like anything else. They must be marketed. Many original web...
Blip.TV Stops Neglecting Its Website, Rolls Out A... →
Blip.tv Reintroduces Itself as a Curated Video... →
iamkeithhernandez: NYTimes' Bits Editor Nick Bilton showcasing the New Blip.tv destination site. 
Six months of work...
mikehudack: The team here at blip has been working like dogs for the last six months. All fifty of us. Can't wait until we get to show people what we've been working on. Next week.
Watch
justinday: Panel one of my kinect LED wall
I just got out of a speeding ticket by faking...
evangotlib: justinalcon: evangotlib: Ladies and gentlemen, blip.tv's Southwest/Southeast Director is AWESOME. LIZ FOR THE EPIC FRIDAY/8.5 MONTHS PREGNANT WIN Ladies and gentlemen, the sales department.  Contractions are for closers. Alcon comment win.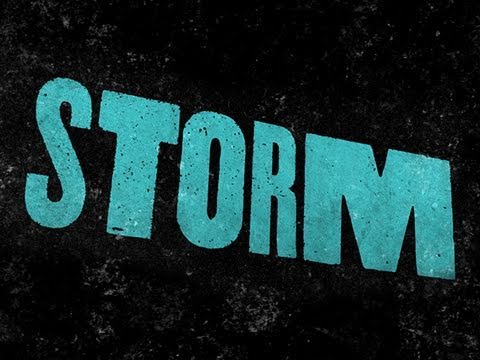 Watch
bliptv: blip on blip #52: This week, Annie sits down in the LA office to chat with one of our co-founders, Dina Kaplan. Dina talks about her background, marketing, and how producers should think about their audience and series. While in Austin for SXSW, Kelly caught up with Burnie Burns of Rooster Teeth for an interview. Burnie explains the inception of Rooster Teeth, what nine seasons of...
Watch
Bieber on blip.tv (DesiHits reporting from the London/European premier of his new film).
Watch
bliptv: This week on blip on blip, Kelly sits down with Jared Klett to discuss infrastructure and the early days of blip.tv. Annie also features a classic Web show that's back with a vengeance, Ask a Ninja. Also mentioned: We have posted some openings at blip.tv/careers if you're interested in working with the greatest crew around. :) If you have any thoughts about the show, you can reach...
Comcast will retain NBC's stake in Hulu, but is... →
rafimama: But the Obama administration attached comprehensive conditions that will make it difficult for Comcast to stifle competition, particularly in the burgeoning area of online video distribution. thanks for looking out for us, Mr. President!
Watch
Making money for Web shows - blip.tv on Fox Business News.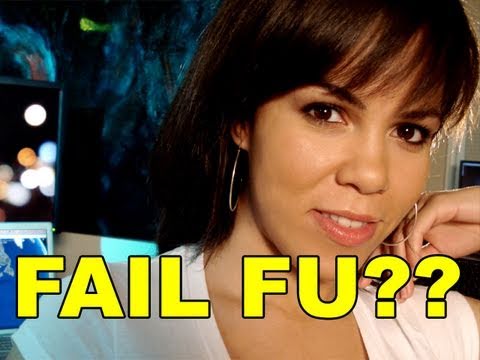 "The Internet we know today exists only because, until now, there have been no..."
– Internet Access Should Be Application-Agnostic - Union Square Ventures
Watch
bliptv: This week, Annie sits down to chat about the sales team with Evan Gotlib, SVP of Sales at blip. We also feature the popular show Day9TV. Day9 is a show about becoming a better gamer, specifically in Starcraft II. As a side note, blip.tv is hiring three sales assistants: one in San Francisco and two in New York. Please see our blog for more information!
Job Opening(s): Digital Sales Assistant @ blip.tv
evangotlib: We have three Digital Sales Assistant openings: two in New York and one in San Francisco. New York listing is here. San Francisco listing is here. If you are interested in the New York openings email sebastianATblipDOTtv If you are interested in the San Francisco opening email rafiATblipDOTtv